balaa
Well finally, Werewolf Calendar sales have opened! It seems like a long haul to get to this point this year but as always the journey has been worth it. I hope you can forgive the plug, but I just wanted to announce sales for any of those on my watchlist that may be interested in a calendar!


~~~~~The artists this year are:~~~~~~


Balaa, Dark Natasha, Goldenwolf, Khaosdog, Loba North, Myenia, Rayndancer, Synnabar, Therese Larsson, Thornwolf, Vantid, Zakka, Zowolf



We are absolutely thrilled by the sheer amount of talent we have had join us this year and hope you will be too!

Some details about the calendar
The calendar price is $21 within the continental USand 27$ Worldwide
These prices include shipping.

Calendars will be shrink wrapped and sent with a cardboard insert to prevent damage. Calendars purchased by November 20th, the pre-order cut off date, will go out in the mail at the beginning of December.

The number of limited calendars available after November 20th will not be announced until then, so if you want to ensure that you get one, order before that date!

Calendars are full color, 8.5 x 11 inches, 100 lb gloss cover, 80 lb gloss text inside pages.

If you are interested in purchasing one, please click the banner below for more info, paypal checkout and other payment options!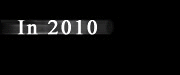 Thank you for your time!
~~~~~~~
Also, thank you for all the supportive comments on my last entry. I was able to get to the bottom of the situation and it is now resolved as far as I'm concerned. I appreciate all your suggestions and kind words!